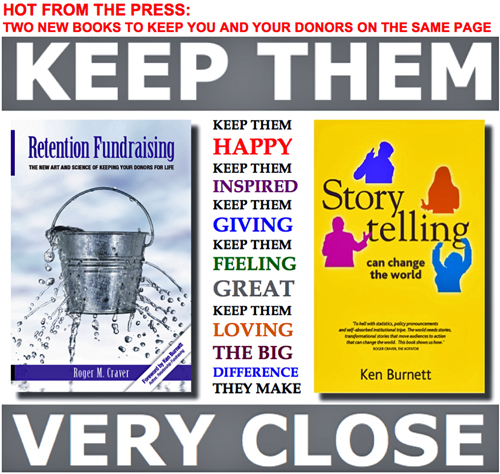 BUY BOTH BOOKS HERE, NOW AND SAVE 10 PER CENT
(PLUS YOUR PEACE OF MIND AND DONOR RETENTION TARGETS)

The best 'change the world' books you could find anywhere.
The White Lion Press aims to produce books that readers will enjoy because we believe that if people are to benefit from our books they have to be readable. Our list may be small but it is growing. Our books will always be by the best authors, be the best designed, the best written, the most informative and the most entertaining.
The White Lion Press Limited can be reached at 567 Ben Jonson House, The Barbican, London EC2Y 8NH, UK. Tel: + 44 (0) 20 7638 6870. Email orders@whitelionpress.com.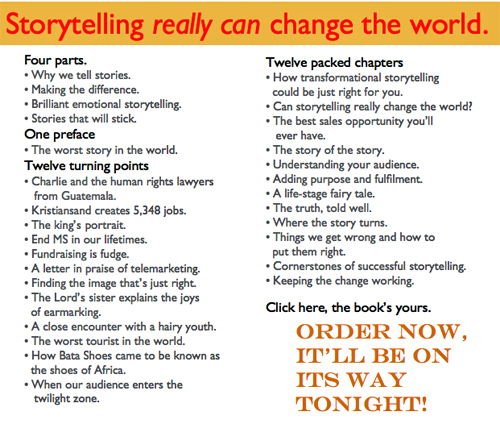 TREASURES FROM THE PEN OF THE INCOMPARABLE GEORGE SMITH. GO ON, TREAT YOURSELF (and save 10%).
To celebrate the life of WLP author George Smith (1939-2012) the White Lion Press is offering all three of his books at a special discount, see the links below and special order form, here. You can review each of George's books by following the links below.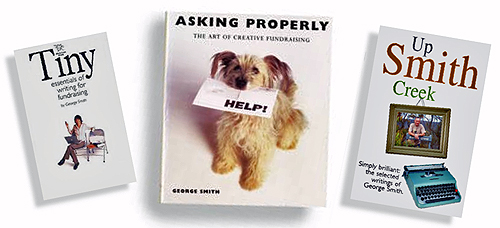 Tiny Essentials of Writing for Fundraising | Asking Properly | Up Smith Creek


Tiny Essentials of Donor Loyalty
by Professor Adrian Sargeant
We all want loyal donors and lots of them. But why? What benefits do really loyal donors bring? How do we find them, develop them and what will it cost? What are the pitfalls and how do we avoid those? How do we make the most of all opportunities, so that our donors stay supporting us for longer and get more out of it?
The single biggest challenge facing our sector today – building donor loyalty.
Review and order your copies here.

Free Degrees by Lyndi Smith
If you think education is expensive, try fundraising for it. You could save a fortune.
Initial investment: £6.95. Potential return: up to £26,000.
Contrary to what many believe, education doesn't have to come at a price. Anyone can raise the funds necessary to pay their way through academic life, without getting into debt.
So says former drama student Lyndi Smith. She should know; she raised over £26,000. In her new book Free Degrees Lyndi explains and illustrates what it takes to raise money to pay for education, start to finish. For just £6.95, what better investment could there be for yourself, or as a present for a son, daughter or anyone starting on the road to life?
Order your copy of Free Degrees now, only £6.95. Click on the cover opposite. For what the experts say, click here. To see a short video of Lyndi on the telly, click here.

The Field by the River by Ken Burnett
'A simple walk in the woods becomes a year-long adventure packed with mysteries, insights and wonder, often all on the same page. Ken's 'Field' will make you happy and, possibly, consider investing in rugged new footwear.'
Emma Thompson
Oscar-winning actress and screenwriter

'Ken Burnett's delicious storytelling makes Kerkelven come alive as he surprises, entertains and enchants us. I hope The Field by the River will establish the author as the modern successor to White and Thoreau. It has inspired me to take better note of the living riches that surround us when we are out walking.'
Indra Sinha
Author of Animal's People, short-listed for the 2007 Man Booker prize

'In the world of news we're surrounded with fast-moving stories of horror, destruction and pain. The Field by the River is an effective antidote, being gently comforting and mellow. Yet you'll also learn a lot of zoology, a bit of botany and a smattering of hydrology.'
Natalie Bennett
Editor, Guardian Weekly
'I have a sneaking suspicion this could take off in A Year in Provence kind of way'
Tiffany Daneff
The Sunday Times
'Beautifully observed and charmingly written, his book is a homage to nature, wildlife and the true wonders of the great outdoors.'
Destination France magazine.

Save £20.00 special offer.
All eight TINYs now £59.60 plus p&p (RRP £79.60)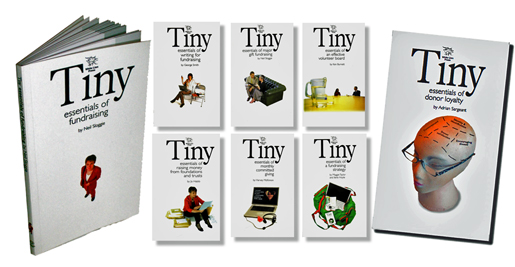 Just £9.95 (US$14.95) per copy plus P&P. Save £20.00 when you order all eight in the Tiny Essentials series. £59.60 plus P&P. See here. Contact Marie for special rates on all bulk orders.